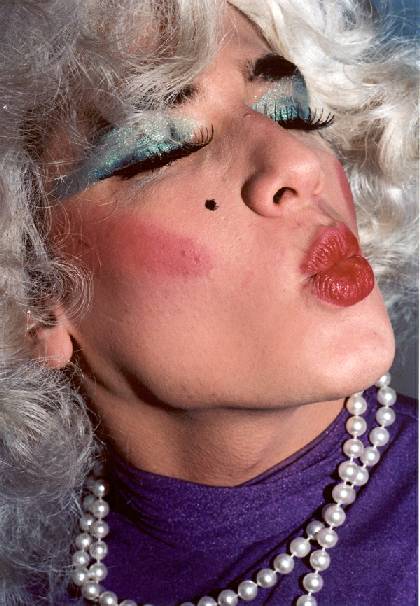 I'm not into drag, never have been, never will.
Sunday night a friend of mine, whom I haven't seen in awhile, called and asked me to come out for a drink. His friend's partner was performing in a drag show. Did I want to go? No but I couldn't refuse him. So at nine o'clock at night, on a school night mind you, I got dressed and went over to the local coffeehouse/bar where this show was to be performed.
Of course when I got there my friend had not yet shown. I ordered a $9.50 glass of wine (pricey) and gave him five minutes or I was leaving: at four minutes and fifty-nine seconds he walked in.
It was good to see him. We caught up on things. He's going to the Cape for the summer so we made plans to do dinner.
But I have to ask what is the appeal to drag? Where's the talent? Maybe I just don't understand nor appreciate it. Quite frankly I find it silly and dumb.
If the performers actually sang instead of lip syncing then I could see some artistry. But to stand up there and pose just has zero interest to me. Maybe it's just me.
Shauna Dixon was one of the performers. She was actually the partner of my friend's friend who come to find out I knew as well. I remember Shauna from the 90s performing at the now defunct Excalibur club in Peabody. She did two songs, one of which was from Phantom. Again all posing. There were 3 or 4 other performers all equally as bad.
Is it just me or is drag just a drag?